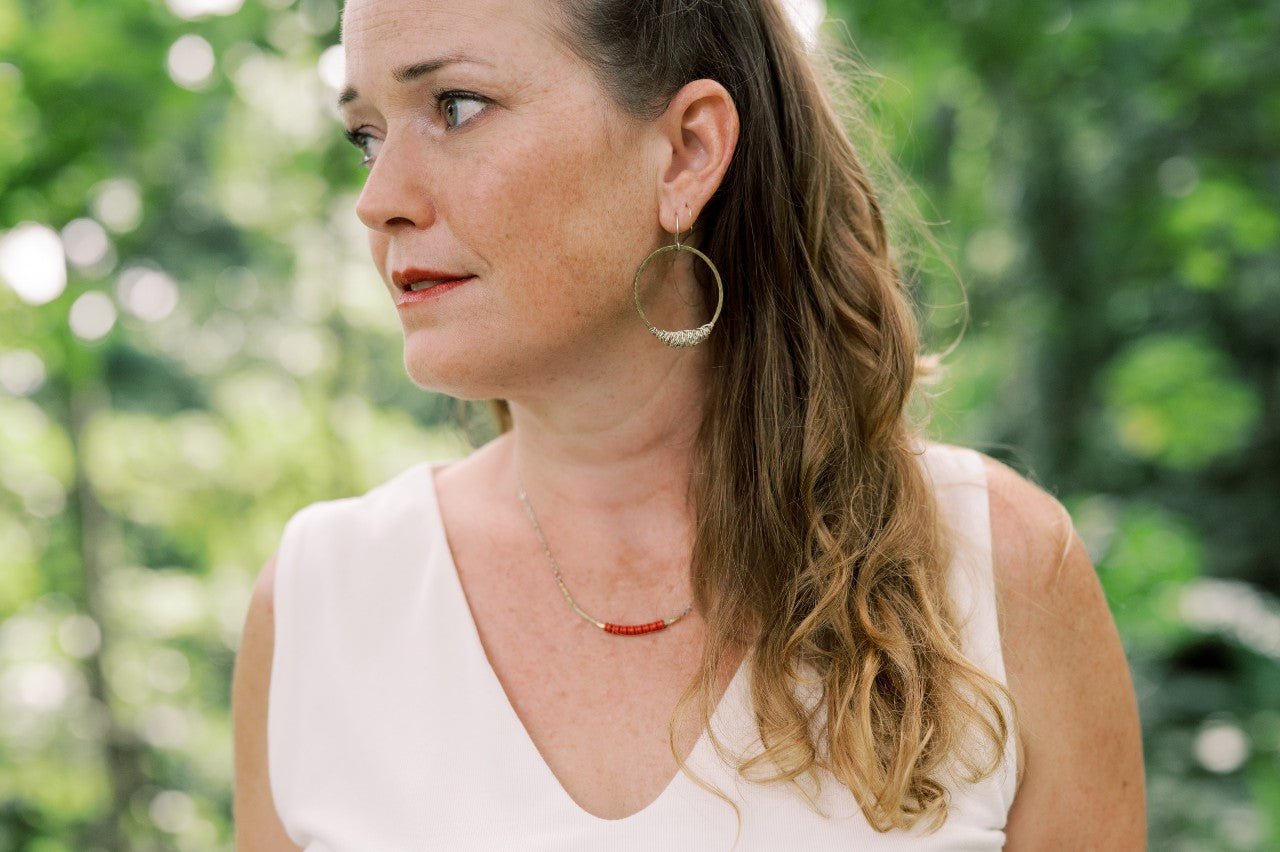 ABOUT VALERIE LABOSKI
I am Valerie, the proud owner and operator of this business. As my own boss, artist, bookkeeper, and errand runner, I handle it all. My creative workspace is nestled in the spare bedroom of my home in beautiful Missoula, Montana. Sharing this space with my loving husband, son, and dog brings me joy and inspiration. This community has become my sanctuary, allowing me to embrace my passions as an artist, adventurer, music lover, and mother.

Originally from Minnesota, I made the move to Montana in the mid-90s and obtained a BA in fine art from the University of Montana. Throughout my artistic journey, I have explored various mediums such as photography, oil painting, and collage. However, jewelry making has always held a special place in my heart since my teenage years.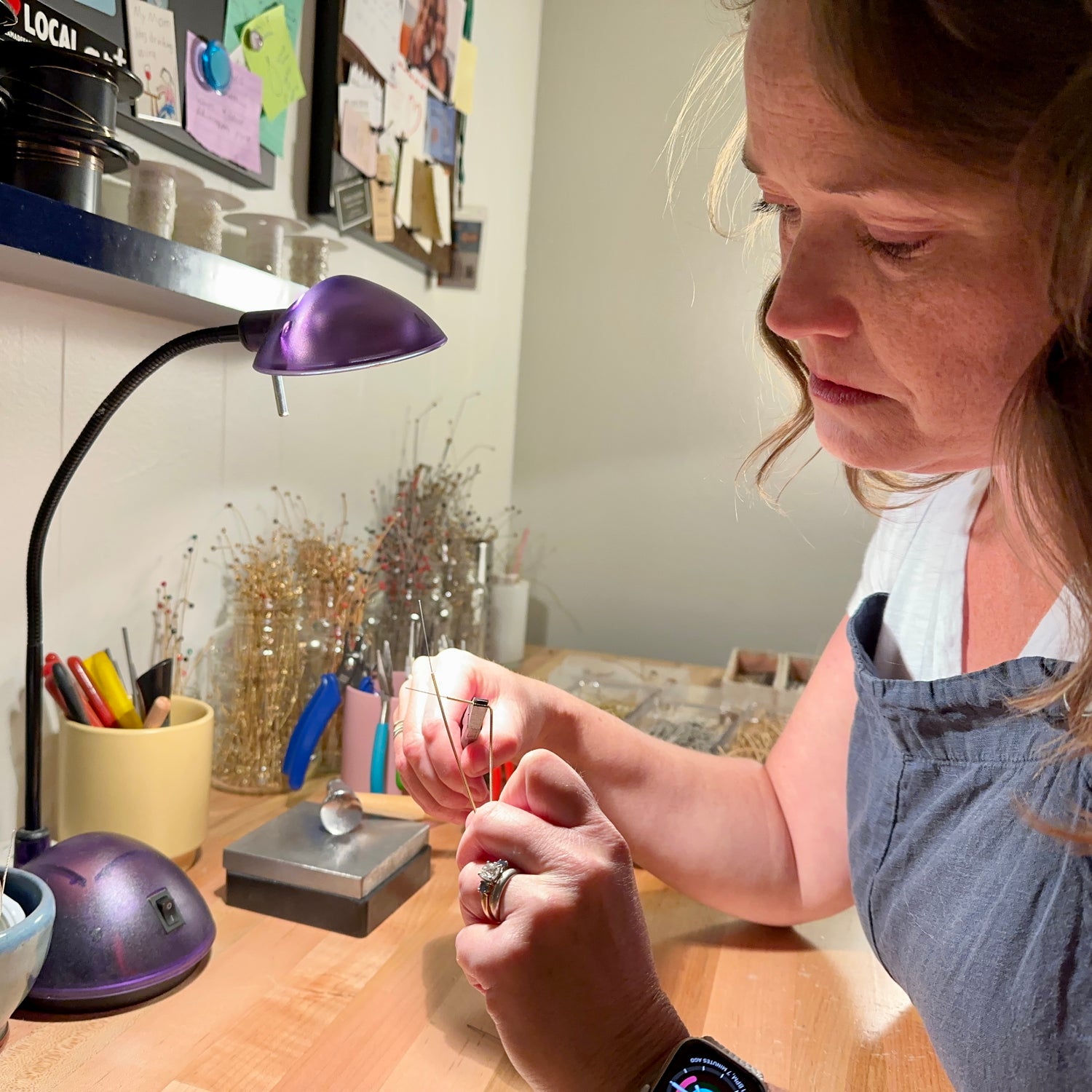 Balancing a full-time job or later, being a full-time mom, limited my creative time, but I found solace in beading and wire work. In 2012, a serendipitous moment occurred when my musician husband changed the strings on his mandolin. Watching him discard the used strings sparked an idea within me. What could I create with these exquisite silver-toned strings? Inspired, I fashioned a set of bangles for myself and showcased them to a friend and store owner the following day. The rest, as they say, is history.
Since that transformative day, Middle Sister Designs has become a labor of love. It has faced occasional pauses due to life's adventures, but now it has blossomed into a full-time endeavor. This remarkable journey has been made possible by the unwavering support and encouragement of our vibrant community of artists, entrepreneurs, musicians, and friends. Most importantly, it is individuals like you, who take an interest in purchasing unique and handmade art, that have propelled me forward. Without your appreciation, I wouldn't be able to pursue my passion and share my creations with the world.