MAKING MIDDLE SISTER DESIGNS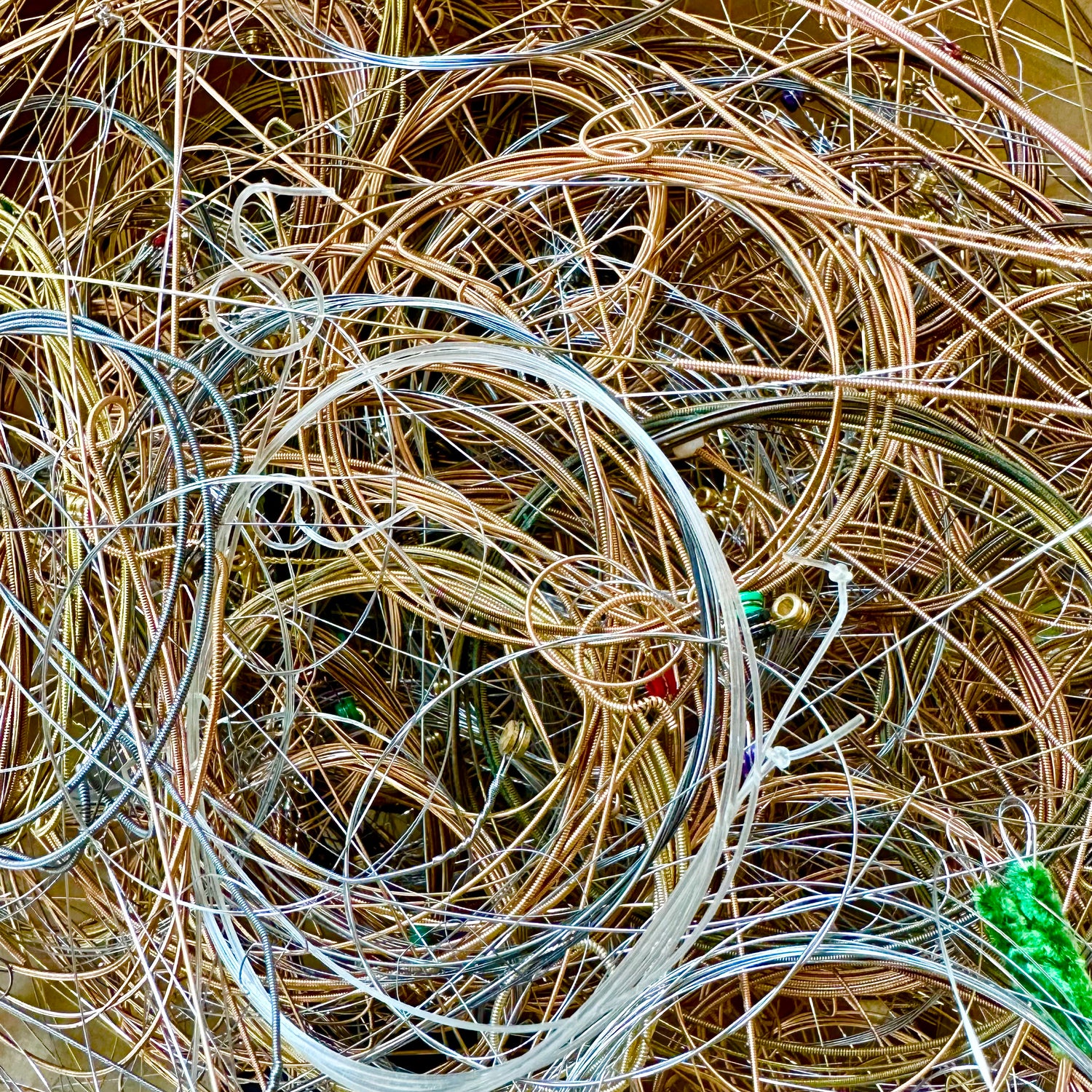 COLLECTION
The creation of my jewelry starts with the collection of recycled strings, usually donated from guitar shops, local musicians, friends and sometimes even my husband.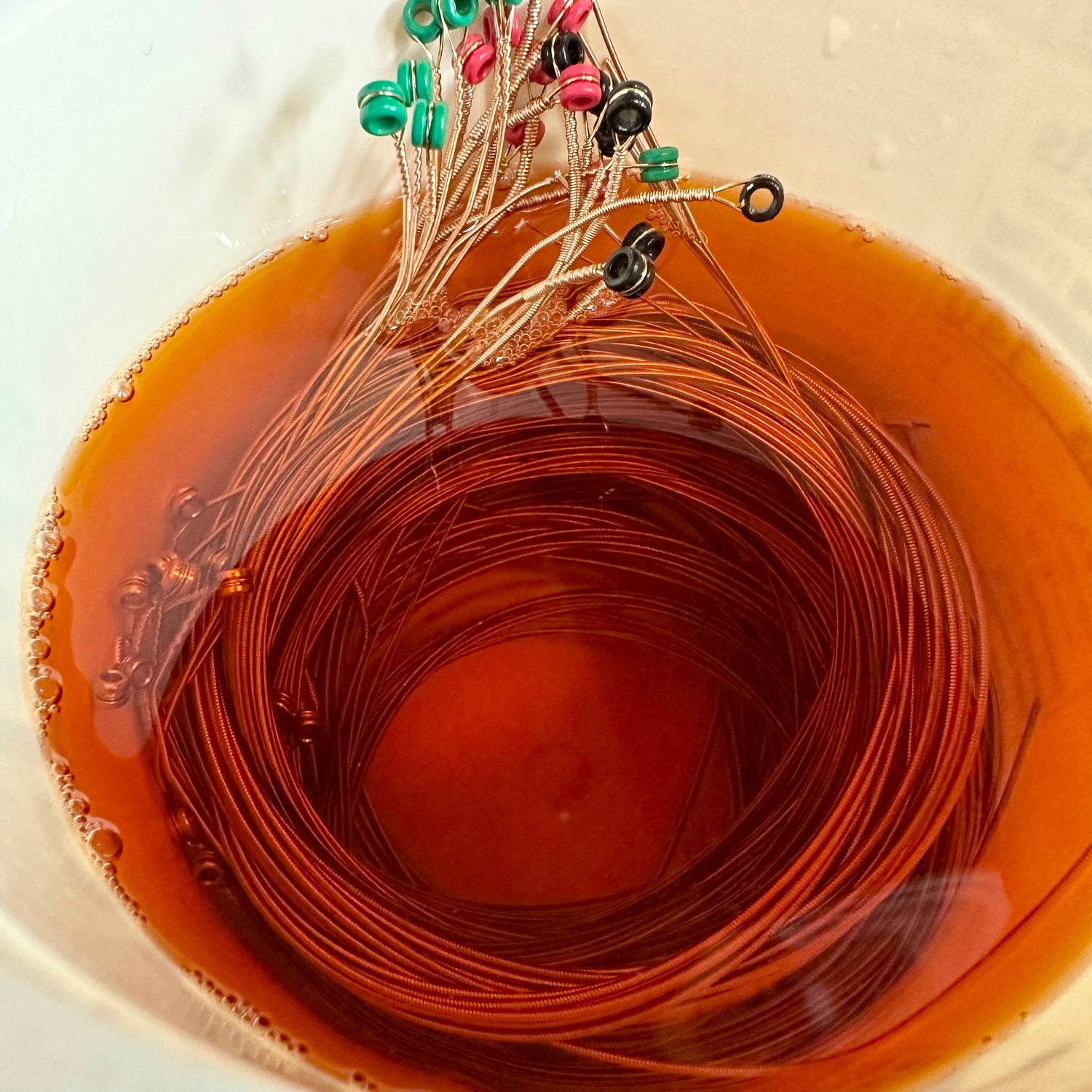 SORTING, TRIMMING, CLEANING AND SORTING AGAIN
When receiving a large batch of donated strings, they usually arrive to me in a big dirty, tangled mess. Then begins my filthy (and sometimes painful) task of trimming and sorting. Once sorted by color, I soak small batches in degreaser followed by scrubbing with steel wool. After the strings have dried, I sort them again by color and gauge. Now I'm ready to start thinking about designs.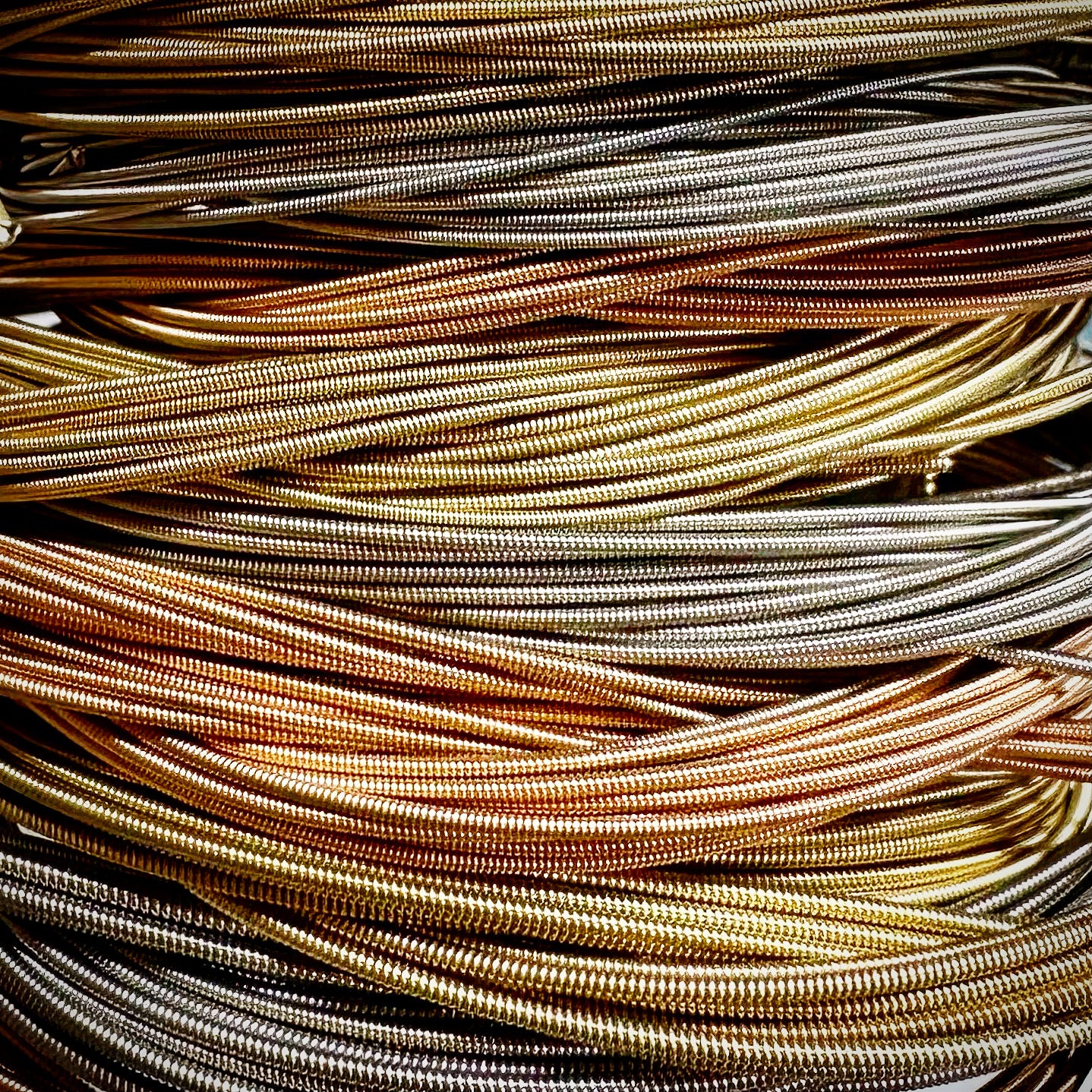 DESIGNING AND CREATING
When I'm at my bench, I spend most of my time recreating my most popular designs, but I do always reserve some time to work on new ones. This can be a time consuming process with a lot of trial and error, but every so often it works and becomes a new and sometimes popular design.